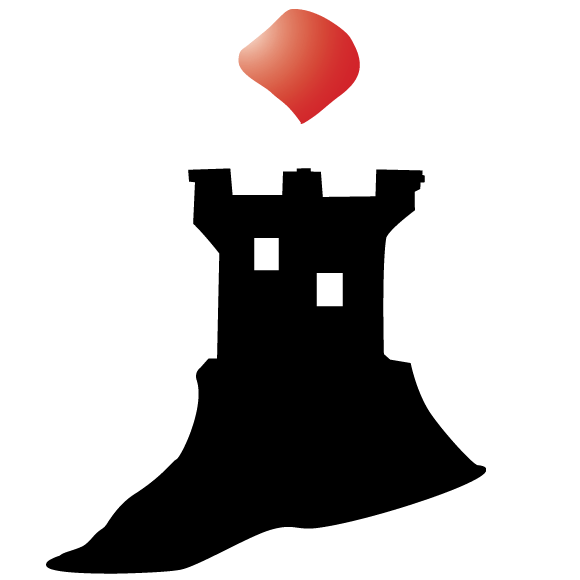 Let us introduce ourselves! We are Lampstand Ministries and we are the covering corporation for the Great Banquet and Awakening. What we do is support all existing Communities and also move these three day weekends to new Communities across the United States.
In addition to this, we also provide a wealth of knowledge through our audio ministry of Bible Studies on CD and online podcasts by Jack Pitzer, the author of the Great Banquet and Awakening
Please check out our website where you will find information about the Communities across the nation, the dates of upcoming weekends, a place to order supplies for your Community, how to donate to help support this 501(c)(3) non-profit ministry, and a place to order new Bible Studies! And don't forget to check back often as we continue to update our site and bring you even more!
Matthew 5:14-16 - "You are the light of the world. A city set on a hill cannot be hidden. Nor do people light a lamp and put it under a basket, but on a stand, and it gives light to all in the house. In the same way, let your light shine before others, so that they may see your good works and give glory to your Father who is in heaven."
History of Lampstand Ministries with the Great Banquet & Awakening
Lampstand Ministries was created to serve as a covering for the Great Banquet & Awakening Communities. The First Great Banquet was held in Madisonville KY. After Great Banquet was established in Madisonville, Jack Pitzer, International Director of Great Banquet & Awakening, realized the need for a covering entity to establish and build Great Banquet communities in other locations. Lampstand Ministries serves in leadership for prayer, guidance and service to those God raises up. This entity needed to be separate from the local church that sponsored Madisonville Great Banquet as the vision for what the Lord was building expanded.
Lampstand Ministries was incorporated in 1992 and a Board of Directors was formed. The mission statement of Lampstand Ministries, Inc. is the same for Great Banquet & Awakening: "To know Jesus as Savior and Lord and to make Him known". This is the heart of what Lampstand Ministries does as a covering for the Great Banquet & Awakening family.
With excitement and anticipation of what the Lord would do, Lampstand Ministries stepped out in faith in the fall of 1992 to help fervent believers from Zionsville IN begin the first "away" Great Banquet Community. What glorious weekends they were! Faithful servants have continued the ministry over the years and now, over 24 years later, Zionsville Great Banquet has had over 100 weekends and continues planning more each fall and spring!
Words and space fail to provide adequate opportunity to share all the testimonies of Jesus that have occurred and are occurring in the multitude of Great Banquet & Awakening Communities. Holy Spirit abundantly pours out the love of Jesus in the lives of those who continue to "come for all is now ready". Praise God!
As family, let us pray for and support our brothers and sister-in-Christ in:
(Communities are listed in order of their start-up dates)
Madisonville GB, First GB, October 17-20, 1991
Zionsville GB, September 17-20 & October 1-4, 1992
Lafayette GB, September 22-25 & October 6-9, 1994
Mid-South (Bartlett), February 2-5, 1995; February 16-19, 1995
Indiana Dunes GB, October 12-15, 1995; October 26-29, 1995
Kokomo GB, August 1-4, 1996; August 8-11, 1996
Indianapolis GB , October 24-27, 1996; November 14-17, 1996
GB of Bryan Ohio, September 11-14, 1997; September 18-21, 1997
Hamilton County GB, March 5-8, 1998; March 19-22, 1998
Southport GB, October 29-Nov 1, 1998; November 19-22, 1998
New Hope GB, February 4-7, 1999; March 18-21, 1999
Lost Bridge GB of Decatur, May 13-1, 1999; June 3-6, 1999
Michiana GB, September 23-26, 1999; September 30-October 3, 1999
Mountaintop GB of Toledo, June 1-4, 2000; June 8-11, 2000
Northern Virginia GB, October 11-14, 2001; October 25-28, 2001
Greater Chicago GB, September 12-15, 2002; September 26-29, 2002
GB of Southwest Florida, November 14-17, 2002; November 21-24, 2002
Trinity GB, February 6-9, 2003; February 20-23, 2003
Heartland GB, September 4-7, 2003; September 11-14, 2003
Logansport GB, September 18-21, 2003; September 25-28, 2003
Manasota GB, September 9-12, 2004; October 28-31, 2004
Oak Cliff GB, April 21-24, 2005; April 28-May 1, 2005
Lookout Mountain GB, August 11-14, 2005; August 25-28, 2005
CrossRoads GB, February 9-12, 2006; February 23-26, 2006
Indy West GB, October 26-29, 2006; November 9-12, 2006
GB of Northeast Florida, February 8-11, 2007; February 15-18, 2007
Peoria GB, April 19-22, 2007; April 26-29, 2007
Hickory Grove GB, March 6-9, 2008; March 13-16, 2008
Bloomington-Normal GB, March 13-16, 2008; March 27-30, 2008
Elohim GB, September 11-14, 2008; September 18-21, 2008
Indian Prairie GB, February 25-28, 2010; March 4-7, 2010
Robinson Correctional Center GB, August 18-21, 2011
Decatur Correctional Center GB, September 15-18, 2011
Taylorsville Correctional Center GB, February 24-26, 2012
Las Vegas GB, October 4-7, 2012; October 11-14, 2012
Jamaica GB, January 23-30, 2013
Fort Myers GB, January 23-26, 2013; January 27-30, 2013
As adult members of Great Banquet Communities experienced the grace of God through Great Banquet, they began to express a desire for their teenage children to have a similar encounter. Awakening was created in 1994-95. A group of people led by Jack Pitzer developed and wrote the Awakening event which is an orderly, structured weekend designed to bring participants to an awareness of each one's need to accept Jesus as Savior, and then begin to make Him Lord in all areas of life. The focus of the Awakening is commitment to Jesus Christ as Savior and Lord. The first Awakening was held in Zionsville IN. Those encountering God through Awakening now include young people in 13 established Communities:
Zionsville Awakening, May 12-14, 1995
West Kentucky Awakening, June 1-3, 1996 (no longer active)
Indiana Dunes Awakening, May 22-24, 1998
Lafayette Awakening, August 8-10, 1998
Southport Awakening, November 8-10, 2001; November 15-17, 2001
Awakening of Bryan OH, January 25-27, 2002; February 1-3, 2002
Kokomo Awakening, June 21-23, 2002
Mid-South Awakening, January 13-15, 2001
Central Indiana Awakening, August 5-7, 2005; August 12-14, 2005
Lost Bridge Awakening, May 28-30, 2004; June 18-20, 2004
Hickory Grove Awakening, June 25-27, 2010; July 9-11, 2010
Indy West awakening, June 17-19, 2011; June 24-26, 2011
Mexico Awakening, July 19-21, 2012
Bloomington-Normal Awakening, November 16-18, 2012; March 1-3, 2013